ABOUT
Hey! My name is Marina. And I am the creator of Flat Lay Studio. If there is anything that describes me, it's my love for design, art and photography. I believe that creative passion comes in many forms, and that we were not merely created to do just ONE thing.
Hence, you can find me in my many avenues below.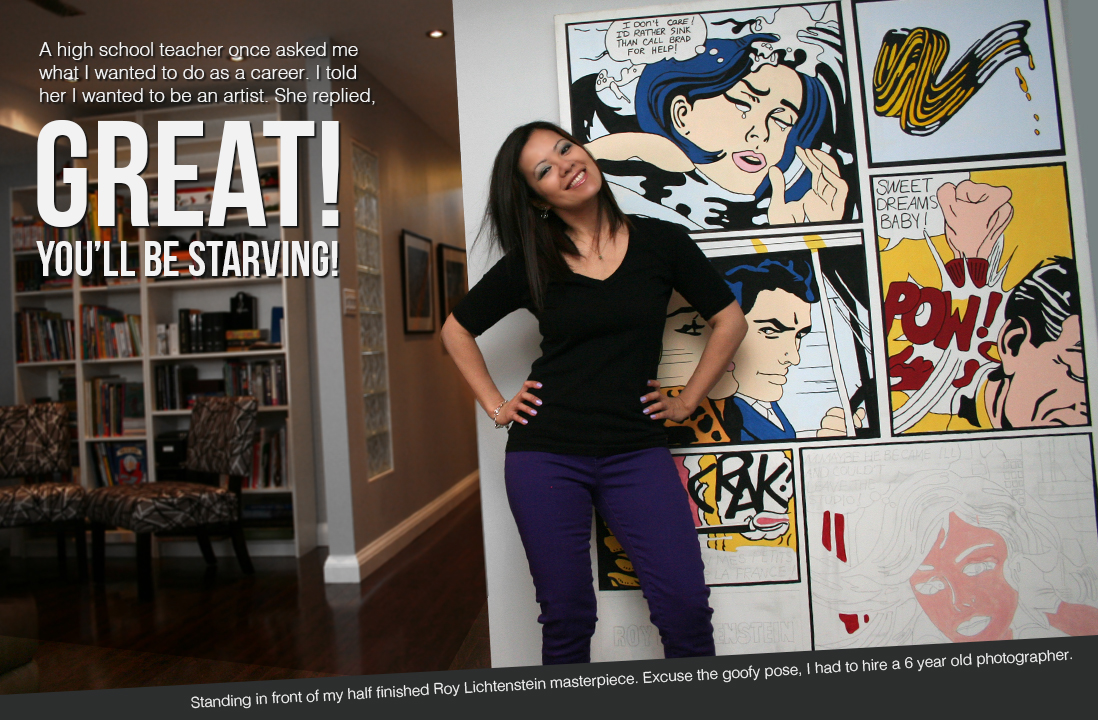 WHERE TO FIND ME
MARINA DUQUE | This place will ALWAYS be my main hub.
THIS DESIGN GIRL | A place where I teach you what I know.
FLAT LAY STUDIO | SHOP | A place where you can find beautifully styled desktop photos and flat lays.
RENDERED SPACES | A place where I get to design beautifully rendered floor plans.
BABY BOOMBA | SHOP | A passion of mine where I get to create beautiful one of a kind baby pieces.
Q IDEAS INC. | A company that my husband and I started in 2007 and where I play the role of creative everything.
---
ARTWORK
Here are my posts on how to paint a Romero Britto and a Roy Lichtenstein HERE and HERE.